Beo ón oileán
Live from Arranmore 
ar Youtube, Facebook & Twitter
Click the link below to join the free live stream 15.05.21, 8 PM
or to subscribe for a reminder.
Join us online from Arranmore Island at Féile Róise Rua May 14-17, 2021.
The festival honours the legacy of singer Róise na nAmhrán. We're really excited to celebrate our third year with some fantastic guests. 
Bígí linn ag Féile Róise Rua 2021 ar Oiléan Árainn Mhór.
Is féile í seo i gcuimhne an amhránaí áitiúil, Róise na nAmhrán. 
Tá muid ag tnúth go mór leis an dara féile seo a cheiliúradh leis na haíonna iontacha seo thíos.
Special guests | Aíonna speisialta 2021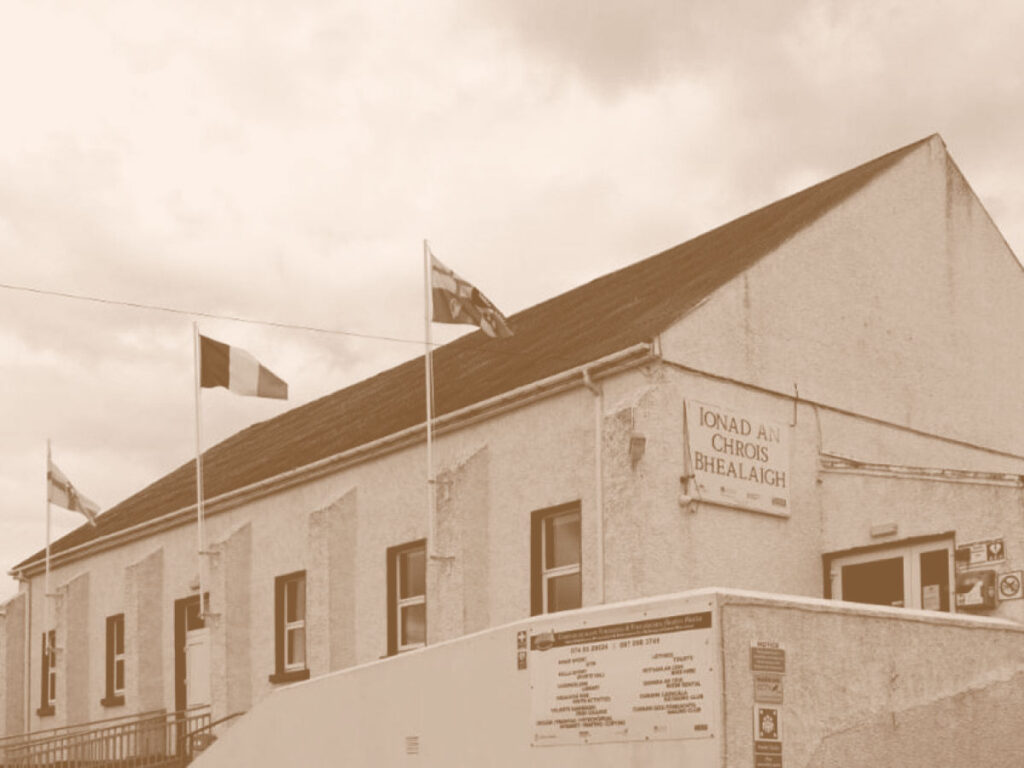 We want to raise money for an important community centre on the island that has been hit very hard by Covid restrictions.  Ionad a Chrois Bhealaigh is a hub for the Árainn Mhór community providing services for all ages including youth clubs, computer facilities, sports, crafts, night classes, further education, community events and concerts, support services, tourist services and much more plus chats and great cups of tea. We need your help to ensure that The Hall can continue to provide these services for our island and can survive during Covid restrictions despite not being able to create revenue. The island community depends on this centre for all major events.