The festival will be held on Arranmore Island (Árainn Mhór), a beautiful Gaeltacht island, 3 miles from the mainland of Donegal. The nearest town is Dungloe (An Clochán Liath). The island is accessible by ferry from Burtonport.
Ferry
Car and passenger ferries run from Burtonport (Ailt an Chorráin) to Arranmore several times a day. There are two companies –Arranmore Fast Ferry (Blue Ferry) and Arranmore Ferry (Red Ferry). Both services take approximately 15-20 minutes. Car spaces are limited and must be booked in advance. Foot passengers do not need to pre-book. Fares can be paid in the offices in Burtonport, or on board the ferry. N.B. Cash payments only on board. Foot passengers can avail of a discounted fare of €10 per person on display of email ticket confirmation.
(N.B. The last ferry to Arranmore on Friday evening leaves Burtonport at 8.30 p.m.)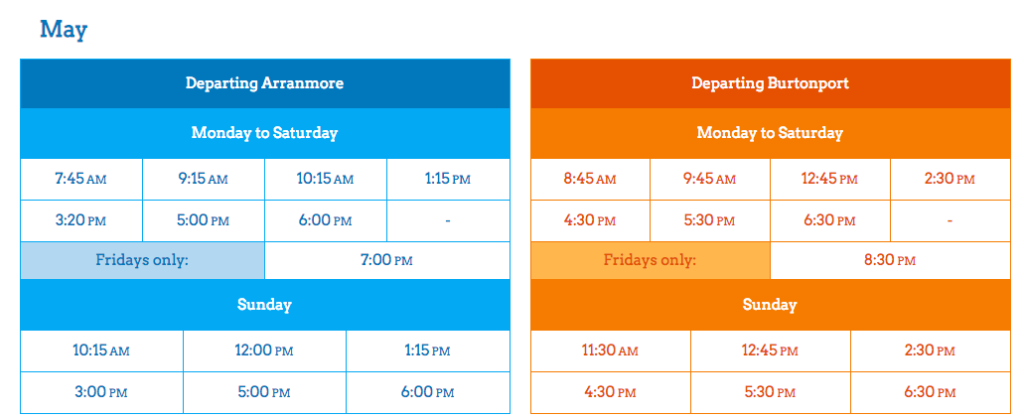 Fly
Aer Lingus run two flights daily from Dublin to Carrickfinn airport, a 15-minute drive from Burtonport. Flight time is approximately 50 mins.
Bus
Bus Éireann: Coach services from Dublin, Galway and other major towns to Burtonport or Dungloe. See http://www.buseireann.ie/
Ulster Bus: 
McGinleys: Coach services from Dublin to Annagry or Crolly (both 20 minutes by taxi from Burtonport). See http://www.johnmcginley.com/index.html
Feda O' Donnell: Coach services from Galway to Dungloe. See https://busfeda.ie/
Taxi transfers from airport/bus
For taxis from Carrickfinn airport or bus stops to Burtonport, call Tadhg at 087 6415985
Drive
Hostel
Conveniently located self-catering hostel on Leadhb beach front. Limited beds available at a special discount rate for festival ticket holders. See ticket purchase options for more information or call Fiona at 086 3913343.
B&Bs

Annie- 0864001535
Claire – 0749520042
Noirin – 0879081277
Early's – 0868054246
Houses for Rent
1 bed – Chrissy 0879254739
1 bed – Noirin 0879081277
0872111894 Joe
Self-catering cottages
AirBnB

Please double check accommodation is actually on Arranmore Island before booking here. 
More accommodation is available – 2 and 3 bed houses. Please contact Fiona or feileroiserua@gmail.com for more information
Camping
While there are no campsite services on the island, wild camping is possible in certain locations on the island, but may not be ideal, due to weather and land conditions. Those who chose to camp should come prepared for all weathers and follow 'leave-no-trace' guidelines.
ATM
There is no ATM on the island. Cashback may be given in shops and pubs, at the discretion of the proprietors.
Shops
There are two shops on the island where basic groceries can be purchased. Phil Bán's opening hours are Mon – Sat (9am-6pm) and Sunday (11.30-1.30) 
Neily's hours are Mon – Sat (10am – 6pm) and Sunday for an hour or two after mass. 
Dining
As dining facilities on the island are limited, meals will be provided for all ticket holders. Food is also served at the following locations:
Early's bar https://earlysbar.com/
Boathouse beach bites
Glen hotel https://theglenhotel.weebly.com/
Caifé na nGabhann Neily's Bar
Island taxis / shuttle bus
Info to follow.
Tourist Activities 
Kayaking, Sailing, Bike rental Call 07495 20024
Walking tours Denis O'Donnell 087 316 2146
Boat trips, fishing and diving: www.divearranmore.com
Standup paddle boarding and snorkling: www.magherycoastaladventures.i
Photo of Róise Rua Copyright National Folklore Collection